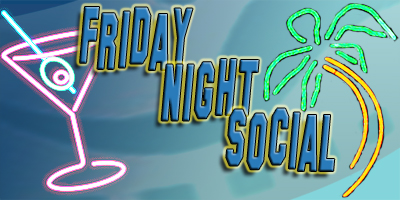 Date: Friday, May 31, 2013 || Starts at 7:00 pm || Co-sponsoring with Jennifer Grisanti and The Great American PitchFest.
**In recognition of The Great American PitchFest's tenth year anniversary, Jennifer Grisanti and The Scriptwriters Network are excited to announce a very special Friday Night Social event to celebrate with The Great American PitchFest.** 
Friday Night Social is a networking group that meets every month. It started as a way for TV and feature writers to meet one another and has evolved into so much more. This is a great way to "Network".

This month's Friday Night Social is a free event being held at Daily Grill Burbank. Please join Jennifer Grisanti, The Great American Pitchfest and SWN for this very special Friday Night "Networking" event.

Special Time for this event:
Starts at 7:00 pm – Ends at midnight
Location:
Daily Grill Burbank
2500 Hollywood way
Burbank Ca 91505
Burbank-DailyGrill @Pyramidhotelgroup.com
Admission:
FREE — pay for your own food/cocktails/parking
Parking:
Parking is NOT validated.
Happy Networking!