Friday, January 22nd, 2021
I emailed you yesterday and shared the story of why I wanted to help you. Just as I helped many people write TV pilots that sell through finding story, I would like to help you.
Did you see my video where I announced my course?
You can see it here and enroll.
As you'll see, I have a new course called "How To Write A TV Pilot That Sells: Finding Story." The key points include:
EMOTIONAL TRUTH
What do you want to say with your story?
Why are you telling this story?
Why now are we entering the story when we are?
Why does the protagonist want what they want?
THE STORY OF THE FLAW
The wound is the story of the flaw. The earlier wound (before we enter the story) creates the flaw. The flaw is an internal obstacle. The desire to heal the internal dilemma while becoming conscious of the flaw starts with the trigger incident.
DOES THE EXTERNAL PURSUIT PROVIDE AN OPPORTUNITY TO HEAL
What is the link between the external and the internal?
At what point does the central character become aware of the flaw?
Does the pilot pursuit move the central character one step closer to the season one arc question?
TESTIMONIALS
#1
From the moment I began watching the first video of Jen's story modules, I realized that I was about to find a world of knowledge that wasn't available anywhere else. Jen has developed a series of specific, comprehensive, and specifically designed techniques for creating a series and writing its pilot in a way that works for today's standards of professional storytelling. Jen's instruction makes the videos dynamic and enjoyable. She dives into every aspect of the development process and provides examples and commentary on how current mainstream series use these methods. 
~ Moises Amsel – Writer
#2
This library of pre-recorded modules is a fantastic reference and inspiration! Jen breaks down the vast expertise she gained in her many years as a Studio Executive into digestible bites. Each module is packed with a step-by-step introduction of the concept material and then reinforced by multiple practical examples. Like all of Jen's work, the foundation expresses emotional truth, both in the characters' arcs and in the writer's intent! Every time I watch the modules, I can hear and understand more of the secrets of what makes a great TV Pilot. During the six weeks, I followed Jen's easy to understand instruction and wrote a one-hour TV pilot that I feel is my best work to date.
~ Cindi Knapton – Writer
I think you'll love this course, so please click this link and let's see.
"How To Write A TV Pilot That Sells: Finding Story"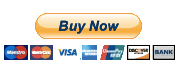 Want a SPECIAL OFFER that includes 3 COACHING CONSULTS with Finding Story and my Storywise Teleseminar? I only have FIVE slots available at this level.
Special Offer Including 3 COACHING CONSULTS
IMPORTANT: The special offer is only open this week for you, so please watch, and let me know if you have any questions, okay?
To your success!
Bliss,
Jen Grisanti
SPECIAL OFFER INCLUDING 3 COACHING CONSULTS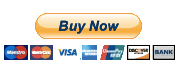 :#amwriting, #screenwritingcommunity, Screenwriter, Screenwriters, screenwriting, Writer, Writing